Hoys Allied Health
With a team of 40+ health professionals, we provide far more than outstanding physiotherapy services. From injury or surgery recovery, through to chronic disease management, nutrition and diet , women's health, and general muscle and joint soreness – we understand that a one-size-fits-all approach doesn't work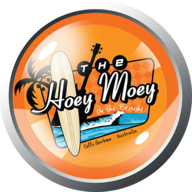 The Hoey Moey
Situated right by the beach at Park Beach at Coffs Harbour, the Hoey Moey Hotel offers great pub food from our restaurant, ice cold drinks from our bar, live music in Coffs only beer garden on the beach, function rooms, a bottle shop, motel accommodation and backpackers accommodation, all in one setting.
With live music and great meal and drink specials, the Hoey Moey is the Coffs go-to pub destination! The Hoey Moey is famous for live music and continues to be known for its relaxed atmosphere, great vibes and beer garden hosting the best Sunday Session on the Coast!

Fuji Xerox Business Centre
Fuji Xerox Business Centre Mid North Coast is a local, family owned and managed company established locally in 1982 and owned by the current Dealer Principals, Gary and Carol Evans for 10 years. The dealership employs almost 20 locals across two offices in Coffs Harbour and Port Macquarie.
Whether you need a small office printer, service or maintenance on existing equipment, or a complete business technology solution, we can help. Whatever your budget, FXBC Fuji Xerox Mid North Coast can design and customise a business solution to suit your specific business work needs. We listen to you and learn about your business to create tailor made business solutions for you and your workplace.

North Coast Lending
North Coast Lending is your dedicated team of mortgage brokers and finance brokers. We offer a complimentary home loan broking service as well as assisting with business loans, commercial property finance, equipment finance and more. We pride ourselves on providing a prompt and professional service, guiding you to the right lender with an eye to the best solution for your needs. You'll feel comfortable and confident dealing with North Coast Lending. Your North Coast Lending team has the experience, the expertise and the right lending partners to ensure your borrowing needs are met.